By Benjamin Norton,
Published on Multipolarista, Aug 3, 2022:
The US government has been preparing for war with China over Taiwan. The extremely provocative trip by top official Nancy Pelosi was only the latest development in years of US escalation…The Pentagon has made plans for war with China, top CIA officials openly call for fighting Beijing, and US troops are on the ground in Taipei…Washington has sold Taiwan tens of billions of dollars worth of military equipment, and influential DC think tanks are even calling to send it nuclear weapons.
_______________________
VIDEO
PODCAST
SOURCES
Our visit reiterates that America stands with Taiwan: a robust, vibrant democracy and our important partner in the Indo-Pacific. pic.twitter.com/2sSRJXN6ST

— Nancy Pelosi (@SpeakerPelosi) August 2, 2022
"U.S. Navy deploys four warships east of Taiwan as Pelosi heads to Taipei," Reuters, August 2, 2022
"Navy transits Taiwan Strait as Esper in Taipei calls for end to 'One China' policy," Stars and Stripes, July 20, 2022
"US military considered using nuclear weapons against China in 1958 Taiwan Strait crisis, leaked documents show," CNN, May 24, 2021
"Would a nuclear-armed Taiwan deter China?," Australian Strategic Policy Institute (ASPI), December 24, 2020
"Yes, Taiwan Needs Nuclear Weapons to Deter China," American Enterprise Institute (AEI), November 5, 2021
"To avoid Ukraine's fate, Taiwan needs nuclear missiles — now," Boston Globe, March 2, 2022
US Army Veterans Network: United States Taiwan Defense Command (USTDC)
"Reestablish the U.S. Military Assistance Advisory Group-Taiwan," War on the Rocks, January 7, 2022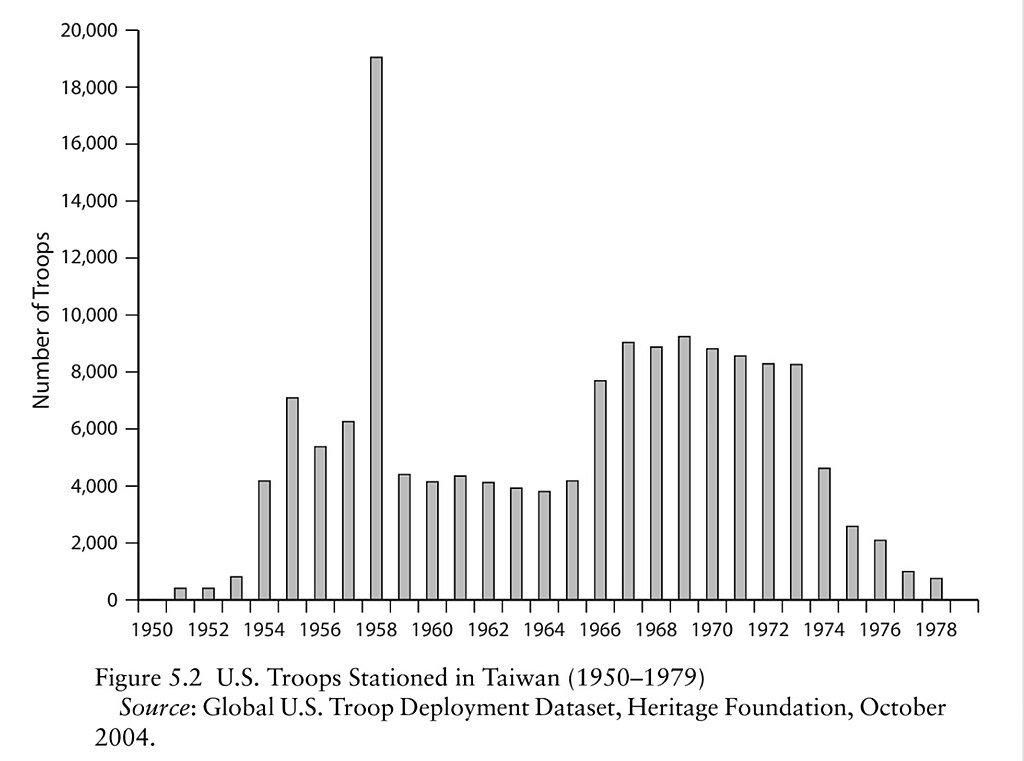 "US Nearly Doubled Military Personnel Stationed in Taiwan This Year," Voice of America (VOA), December 2, 2021
"War with China: Thinking Through the Unthinkable," RAND Corporation, 2016
"America must prepare for war with China over Taiwan," The Hill, November 24, 2021
"Timeline: U.S. arms sales to Taiwan in 2020 total $5 billion amid China tensions," Reuters, December 7, 2020
"U.S. Set to Sell Taiwan $7 Billion in Arms," Wall Street Journal, September 16, 2020
"US makes 3rd arms sale to Taiwan under Biden admin," Anadolu Agency, April 6, 2022
You won't see this in the Western media:

People in Taiwan are protesting the dangerous provocation by Nancy Pelosi and the US government

Condemning local politicians as US "puppets and traitors"

Chanting "We don't need America to treat us as a pawn!" pic.twitter.com/PrawgxZVts

— Benjamin Norton (@BenjaminNorton) August 2, 2022
*****
EDITOR'S NOTE: We remind our readers that publication of articles on our site does not mean that we agree with what is written. Our policy is to publish anything which we consider of interest, so as to assist our readers in forming their opinions. Sometimes we even publish articles with which we totally disagree, since we believe it is important for our readers to be informed on as wide a spectrum of views as possible.