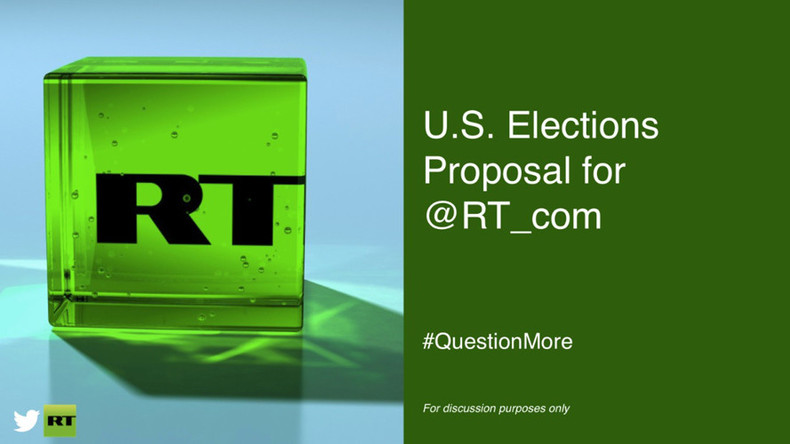 After RT published excerpts from Twitter's "limited offer" to spend millions on US election marketing, the company abruptly banned all advertising from the news network. This makes full disclosure and transparency imperative, so here goes.
_____________________________________________________________________________
On Thursday, the micro-blogging platform announced a policy decision to ban ads from RT and Sputnik, citing alleged meddling in the 2016 US election.
It followed Twitter's report implying that RT was trying to influence US public opinion, crucially without providing context that virtually all news media organizations spend money on advertising their news coverage.
RT was thereby forced to reveal some details of the 2016 negotiations during which Twitter representatives made an exclusive multi-million dollar advertising proposal to spend big during the US presidential election, which was turned down.
Having since been banned, and in order to set the record straight, we are publishing Twitter's presentation and details of the offer in full.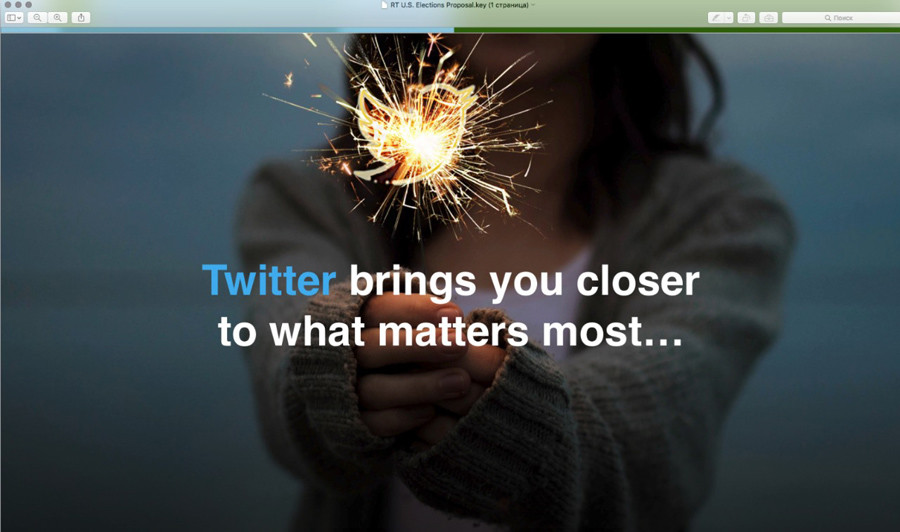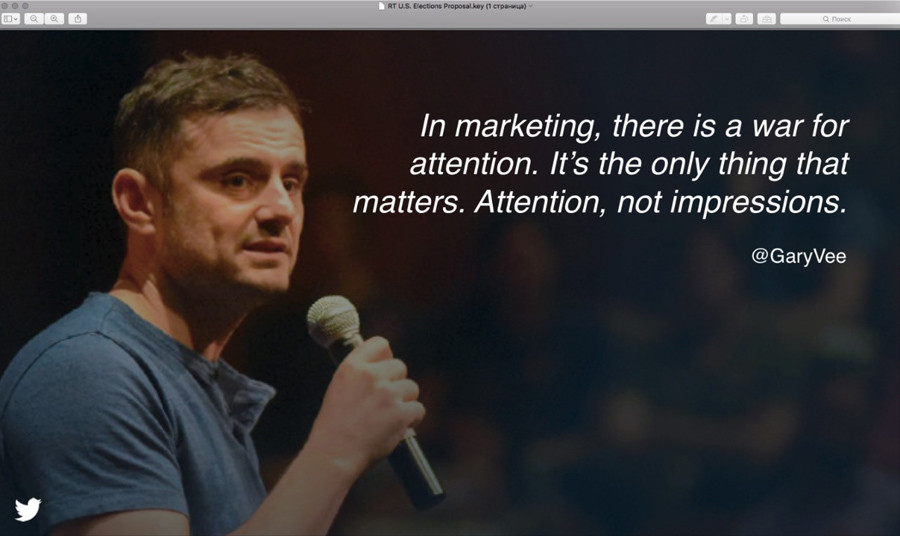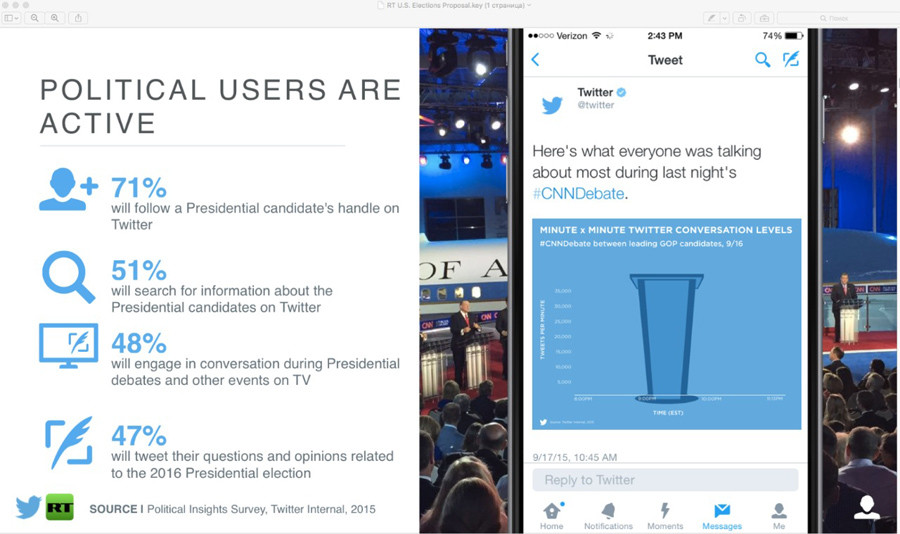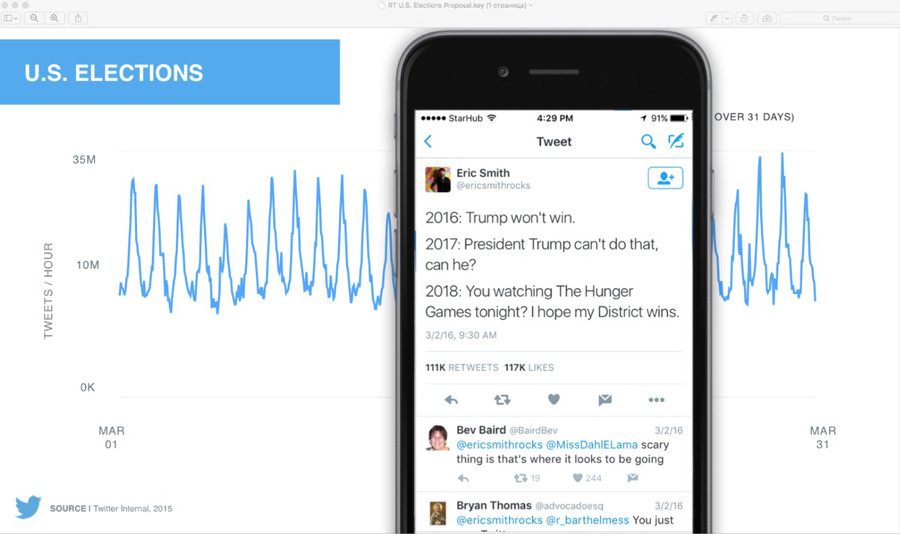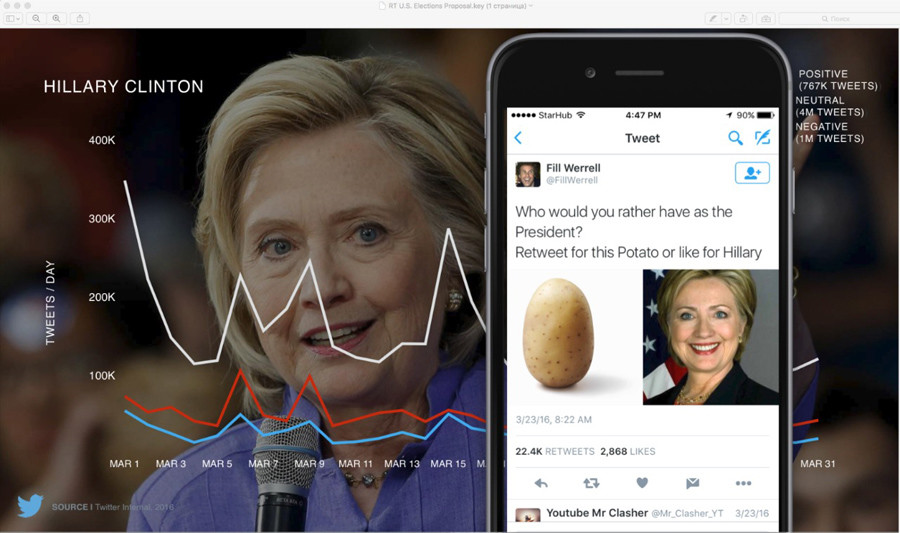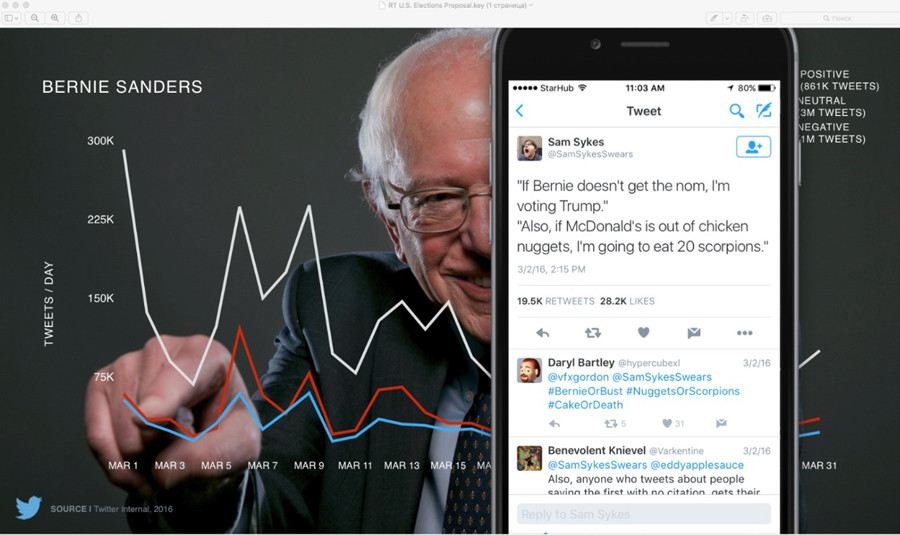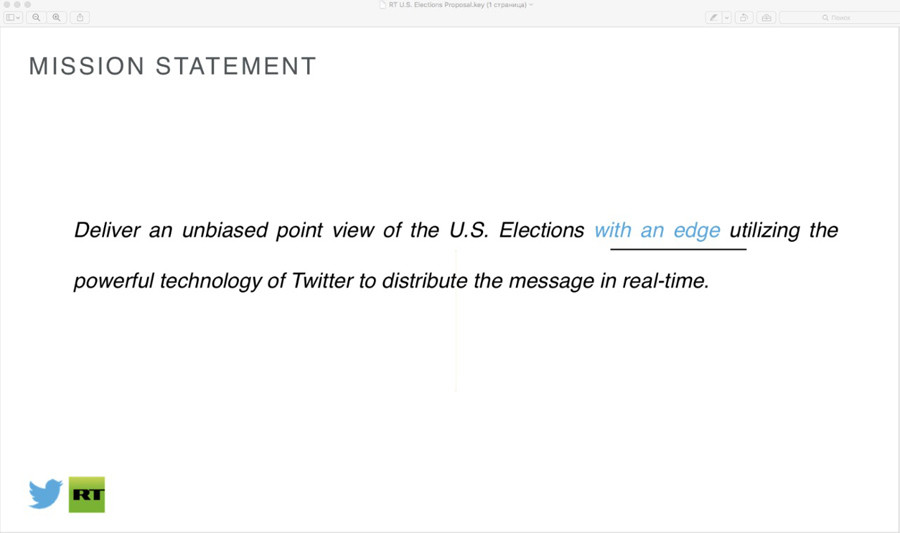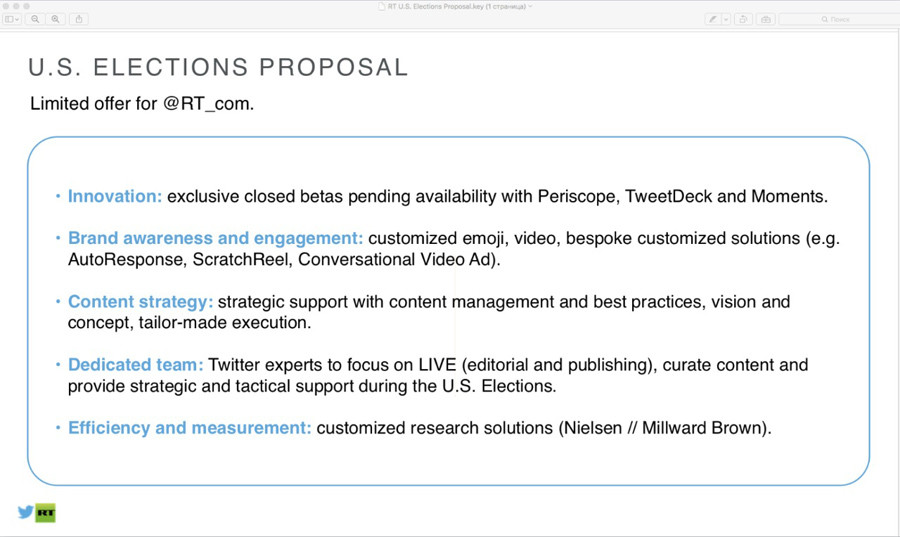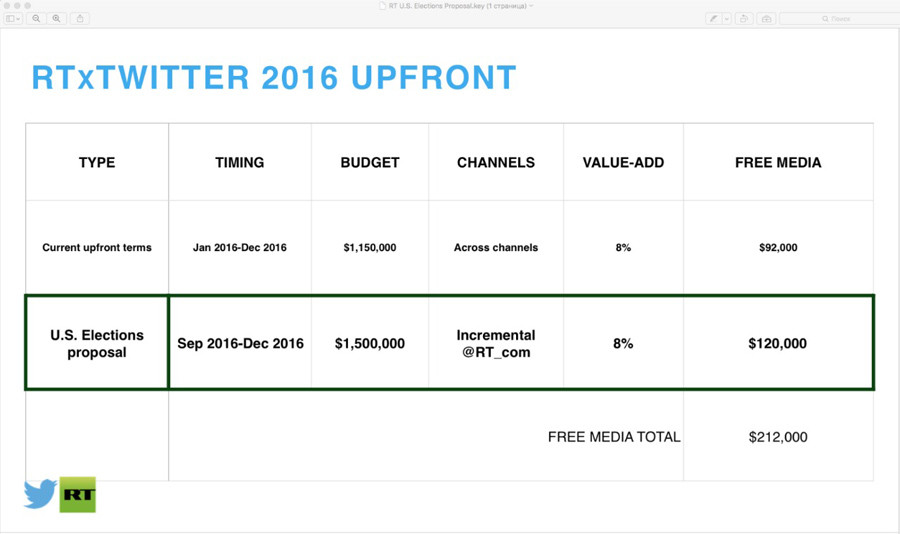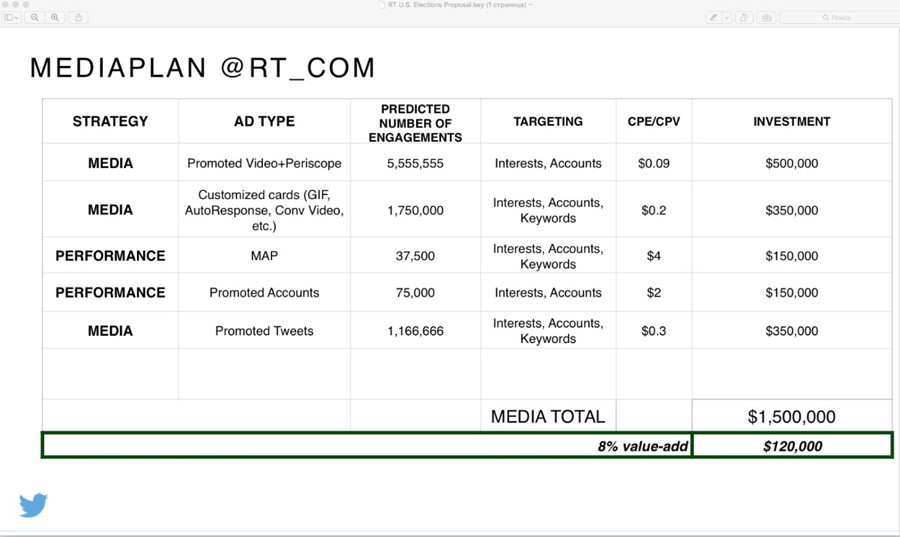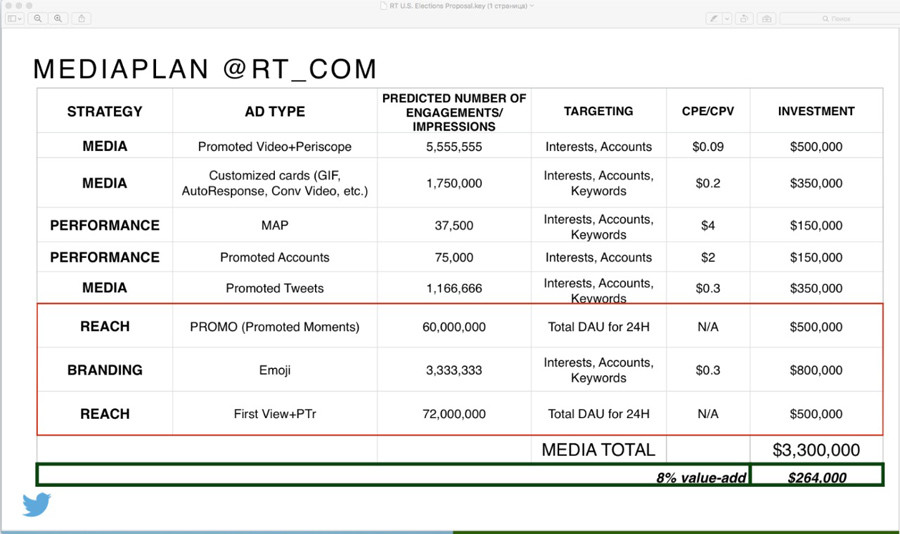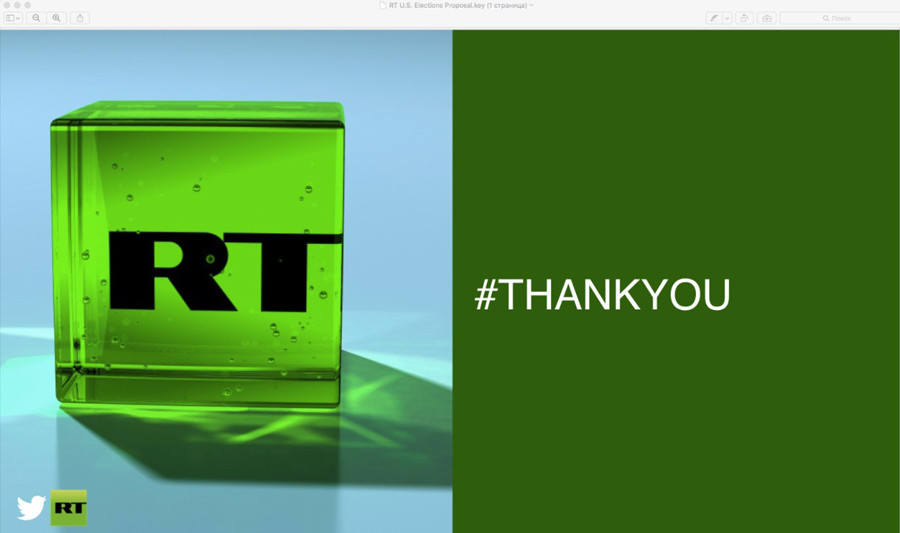 *****
EDITOR'S NOTE: We remind our readers that publication of articles on our site does not mean that we agree with what is written. Our policy is to publish anything which we consider of interest, so as to assist our readers in forming their opinions. Sometimes we even publish articles with which we totally disagree, since we believe it is important for our readers to be informed on as wide a spectrum of views as possible.