"Telecom companies scrapping plans to sell Huawei phones reeks of hysteria and protectionism."
By Karl Bode
Published on Motherboard, Jan 17, 2018
_____________________________________________________________________________
American telecom companies are being pressured by the government to avoid doing business with Chinese hardware manufacturer Huawei due to concerns that the Chinese government would use Huawei devices to spy on Americans. The problem: nobody has provided a shred of hard evidence that the company has done anything wrong, raising the question of whether this is glorified protectionism hiding behind the banner of national security.
Huawei, which makes the Huawei Mate 10, the P10, and helped Google build the 2015 Nexus 6P, has been eager to gain a foothold in the U.S. smartphone and network hardware market, but has routinely run face-first into roadblocks erected both by both lawmakers and companies eager to avoid the added overseas competition. Similar obstacles have faced Chinese vendor ZTE and wireless carrier China Mobile.
Earlier this decade, Huawei's efforts to make inroads in the U.S. quickly resulted in numerous allegations over the company's alleged connections to Chinese intelligence. Despite breathless hysteria, numerous investigations (one 18 months in length) found absolutely no evidence of such a threat.
"We knew certain parts of government really wanted (evidence of active spying)," one person familiar with the probe told Reuters at the time. "We would have found it if it were there."
Fast forward to this month, when The Wall Street Journal published a report stating that a new smartphone collaboration between AT&T and Huawei was scrapped just days before it was scheduled to be revealed at CES. The reason? An unpublished December 20 letter by the Senate and House Intelligence Committee urging the FCC and AT&T to scrap the deal over Huawei spying concerns.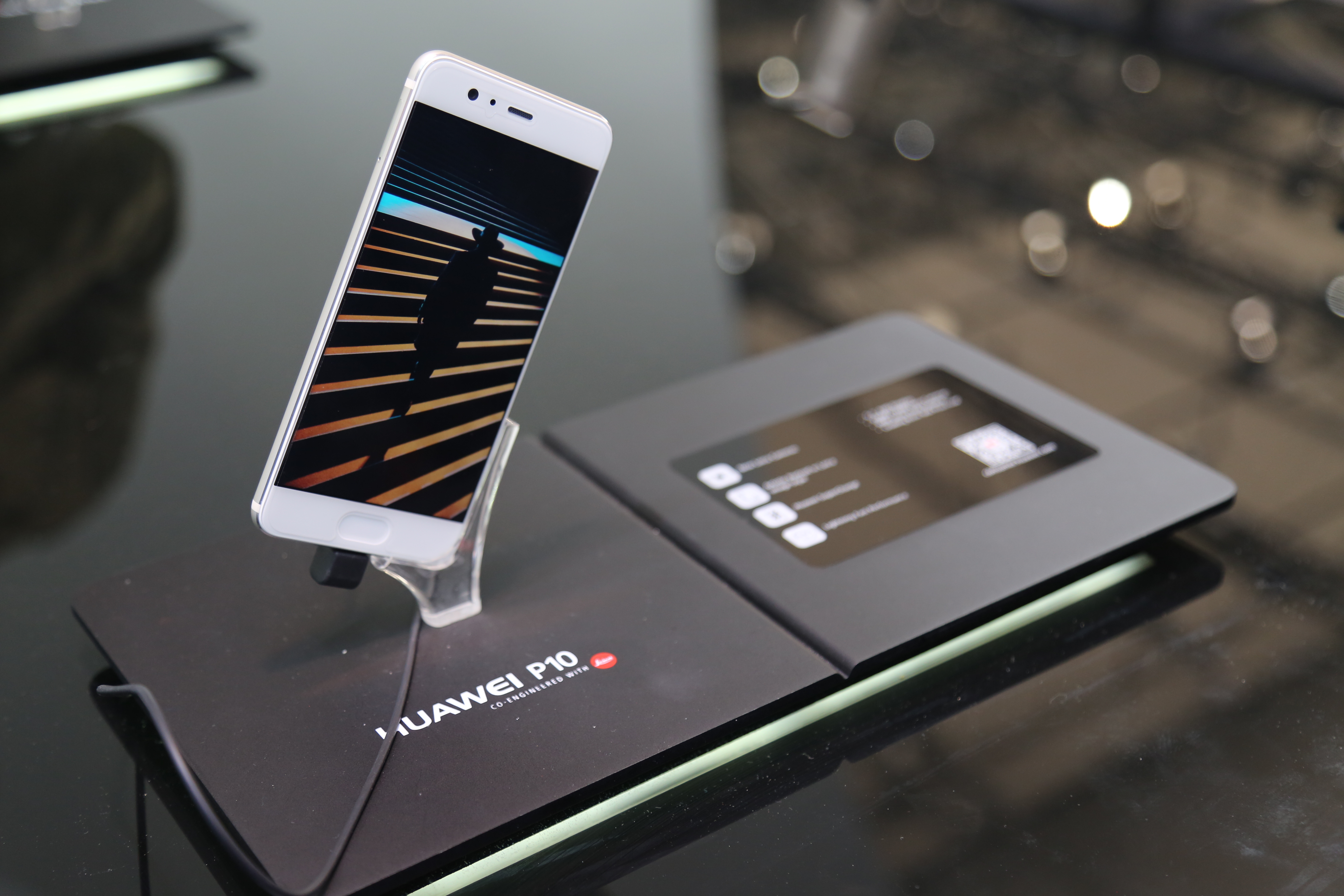 The nature of these concerns has not been clearly documented, and public evidence of spying still hasn't emerged. Regardless, a follow up report by Reuters indicates that there has been pressure applied on U.S. telcos to avoid doing business with Huawei, with companies like Verizon and AT&T being told they risk losing their lucrative government business contracts if they strike deals with the massive Chinese multinational.
According to Reuters, telcos are being told to not only avoid selling Huawei smartphones, but to avoid using Huawei networking gear as they rush toward deployment of 5G wireless broadband networks. They're even being warned to avoid selling Huawei phones through their prepaid wireless subsidiaries.
"One of the commercial ties senators and House members want AT&T to cut is its collaboration with Huawei over standards for the high-speed next generation 5G network," the report said, citing anonymous government insiders. "Another is the use of Huawei handsets by AT&T's discount subsidiary Cricket," these sources claimed.
AT&T is a close ally in the United States government's own intelligence gathering efforts, and isn't likely to put that relationship at jeopardy. The telco is also currently trying to gain regulatory approval of the company's $86 billion acquisition of Time Warner.
While Reuters highlights the fact that there have been numerous investigations into these allegations, it didn't note that its own reporting showed that those investigations have resulted in no hard evidence of Huawei spying. Reuters also didn't note that Huawei's rumored spying habit is something propped up by U.S. hardware vendors looking to avoid the threat of added competition.
A 2012 Washington Post report highlighted how Cisco routinely lobbies the government to encourage scrutiny of Huawei. The company was also caught circulating marketing material highlighting the state surveillance allegations: "Despite denials, Huawei has struggled to de-link itself from China's People's Liberation Army and the Chinese government," one paper authored by Cisco reads.
With many details of the allegations classified, the ground is fertile for the encouragement of hysteria.
"What happens is you get competitors who are able to gin up lawmakers who are already wound up about China," one source told the The Washington Post. "What they do is pull the string and see where the top spins."
This renewed flare up over Huawei's alleged spying practices comes not coincidentally, as Texas Representative Mike Conaway has introduced a bill dubbed the Defending U.S. Government Communications Act, which aims to ban US government agencies from using phones and equipment built by Huawei or ZTE.
Both China and Huawei have frequently complained that the regulatory hurdles imposed on Huawei and other Chinese networking companies is an example of the kind of arbitrary trade barriers the United States routinely accuses China of. Huawei has denied the spying allegations, noting that such cooperation would put its global business relationships at risk.
The accusations toward Huawei mirror similar allegations levied at Russian antivirus vendor Kaspersky. Kaspersky software was banned by the federal government after Russian hackers stole files from the computer of an NSA contractor who used Kaspersky Labs's software, though actual evidence of Kaspersky's involvement in the theft has been similarly elusive (and the company has said the contractor's computer was laden with unrelated malware).
Ignored in the debate tends to be the United States own behavior on the surveillance front, ranging from the wholesale warrantless spying on American citizens, to allegations the NSA has intercepted Cisco networking hardware while in shipment to install surveillance technology.
Revelations contained in the documents leaked by NSA whistleblower Edward Snowden also indicate that the NSA began hacking Huawei as early as 2007. The NSA stole the company's source code with a vested interest in embedding backdoors into network hardware used by countries eager to avoid buying American products, the documents revealed.
Also ignored is the fact that Chinese hardware is already abundantly available in the States, and integrated into countless electronics already sold by existing U.S. companies (and many electronics nominally made by US companies are of course produced in China). While no carrier has struck a direct partnership, Huawei phones have been sold unlocked in the States, and the vendor helped build Google's flagship Nexus 6P smartphone, released just two years ago.
Again, we do not know for certain whether or not Huawei is helping the Chinese government spy, just that nobody seems to be in any rush to release actual evidence supporting the allegation. Former CIA and NSA boss Michael Hayden has been making the claim for the better part of the last decade, yet substantive, public evidence remains consistently just out of reach.
There is, however, ample evidence that U.S.-based network hardware companies enjoy aggravating ongoing lawmaker hysteria on the subject, and as a result, don't have to compete with Huawei.
*****
EDITOR'S NOTE: We remind our readers that publication of articles on our site does not mean that we agree with what is written. Our policy is to publish anything which we consider of interest, so as to assist our readers in forming their opinions. Sometimes we even publish articles with which we totally disagree, since we believe it is important for our readers to be informed on as wide a spectrum of views as possible.